Since 2009, I have been a practitioner, researcher and teacher of service design -- a collaborative, human-centered design approach to building services that deliver more value to both their users and their producers.
In addition to my service design work at Citi, I teach a graduate course on service design at the School of Visual Arts, collaborate on research with the University of Applied Sciences and Arts Western Switzerland, and co-founded and led the NYC Chapter of the Service Design Network.
Bringing Service Design to Citigroup
In 2014, while working in Citi's Community Development & Inclusive Finance unit, I pitched senior leadership on a project that could demonstrate service design's potential as an innovative approach to improving the financial security of vulnerable households. Service design was not as widely known then as it is today, so it was a tough sell. But our leadership was willing to take the leap; and less than a year later, I was convening two New York City agencies and the Parsons School of Design's DESIS Lab to plan the launch of our first Citi-funded service design initiative, Designing for Financial Empowerment (DFE).
The tremendous success of that first project enabled the creation of a new practice area for funding partnerships that explicitly use service design to take on the most complex challenges to financial security, while at the same time building the capability of our nonprofit and local government partners to use service design for themselves.
Since the launch of the first DFE project, Citi's total investments in service design grew to $4 million, comprising programs focused on financial capability, immigrant integration, child welfare, racial equity and more. In 2017, Citi supported the launch of the New York City Service Design Studio, the nation's first municipal service design studio focused on making services for low-income New Yorkers more accessible and effective.
Following the launch of the Studio, I was promoted to Senior Vice President of Communications & Service Design, and charged with advising and developing Citi's project portfolio, training colleagues across the bank on the practice and benefits of service design, providing training and expertise to our nonprofit and government agency partners, and representing Citi at conferences, in media interviews, and in thought leadership pieces.
A partnership between New York City government, Citi and the Parsons School of Design on three design initiatives to use service design to enable lower-income New Yorkers to improve their financial security.
The first of its kind in the nation, a service design studio based within NYC government with the mission of working with other city agencies to build services for financially-vulnerable residents that are more accessible and effective.
Every year, I teach a fall semester graduate course on service design at the School of Visual Arts' Interaction Design MFA program. The course combines lecture, case studies, practical exercises and presentations from guest experts to introduce students to the fundamentals of service design methodology -- equipping them with a baseline understanding of the characteristics of the modern service economy, and demonstrating how organizations across different sectors and industries are using service design to solve problems and enable real innovation.
It's a privilege to work with students who bring their talent, drive, brilliance and passion. But it isn't just a fun, rewarding thing to do -- it is also an invaluable tool for staying current and honest in my approach to service design. Each class is made up of a highly diverse group of students representing different national, professional, cultural and educational backgrounds; their varied experiences, perspectives and capabilities come together to make each class a unique educational experience -- for me as well as for them.
The highlight of every semester is the final group project, where students are asked to examine an actual service from a real organization; and, in collaboration with the organization itself, explore how service design can help their client clear obstacles or deliver new kinds of value. The projects the students choose are always fascinating and fun -- from a public library for those who are blind to the NYC Subway.  Each project uncovers valuable insights into the often-challenging realities of designing the services we use every day.
Using Service Design to Build More Inclusive Cities
Sitten, Marshall & Eduardo Staszowski. Service Design Impact Report: Public Sector Oct. 2016: 28-34.
In this article for the October 2012 issue of Touchpoint, the official journal of the Service Design Network, we discussed how the techniques used by professional theater directors can enable us to capture and examine the role of behavior in service production.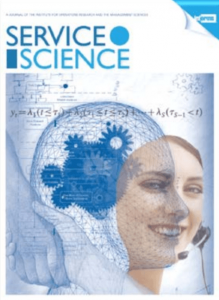 Performing Service Design Experiments Using Ethnomethodology and Theatre-Based Reenactment
Fragnière, Emmanuel, Benjamin Nanchen, and Marshall Sitten. Service Science 4.2 (2012): 89-100
In this article for the peer-reviewed journal Service Science, we introduce a technique for improving services that uses ethnomethodology to identify customers' leading pain points, then engages the service's stakeholders in a theater-based exercise to explore potential avenues for improvement.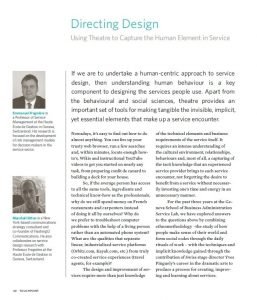 Directing Design: Using Theatre to Capture the Human Element in Service
Sitten, Marshall & Emmanuel Fragniere. Touchpoint. Vol. 4, No.2
In this article for the October 2012 issue of Touchpoint, the official journal of the Service Design Network, we discussed how the techniques used by professional theater directors can enable us to capture and examine the role of behavior in service production.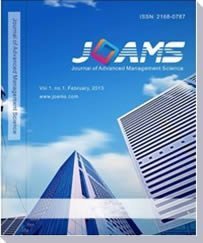 Proposal of a Methodology to Integrate the Human Factor in the Service Blueprint
Barbieri, Silvio, Emmanuel Fragniere, Marshall S. Sitten, and Gabriel Zambrano. Journal of advanced management science 1, no. 2 (2013)
We propose a variation on the standard service blueprint which incorporates human factor dimensions as emotion, motivation and satisfaction into the visualization of service production.
Speaking & Media
Description text
In this interview with Governing Magazine, I discuss the theory of change behind Citi's support for service design as a more participatory approach to designing and improving public services --especially those that have to meet the complex needs of lower-income and vulnerable households.
In 2015, I was interviewed by the Wall Street Journal's "Appetite for Disruption" blog about the five most important concepts that organizations need to embrace in order to make the most out of service design.